Current and future energies | Environment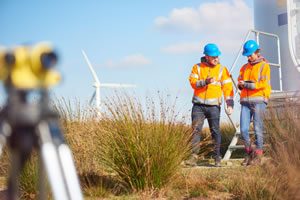 Wind energy, hydroelectric, solar energy,
Environment
Water, clean energy,
Oil and gas,
Nuclear,
Infrastructure and operation.
We are involved with recruiting for managerial, expert and major project manager positions.
Digital Transformation: Big Data, data processing, smart cities, etc.
R&D, Technical Expertise: materials, processes, environment, flood control and urban drainage, circular economy, chemistry, ect.
Engineering: infrastructure design and construction, building demolition, Project management, bidding, finance, PPP, processing plants, waste recycling, waterworks, water treatment plants, etc.
Industry: equipment design and production, QHSE, power plants, offshore and onshore wind farms, etc.
Operation: energy generation fleets, ect.
Commerce/Marketing: Key Account managers, Bid managers, Development managers, etc.

Support Services: HR, finance, legal affairs, purchasing, etc.